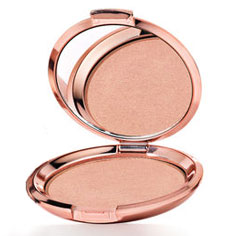 Pure Finish Highlighter: Rose Illumination
This lightweight luminescent powder illuminates skin with With a universal flattering radiant rose-gold shade, for a soft, shimmery look.
This skin beneficial formula is also infused with Zin'cite, green tea, white tea and minerals.
Where the science of skincare meets the beauty of makeup. This ultra-luxurious product line incorporates our Ceramide Plump Perfect skincare technology with the newest colour trends. These advanced makeup formulas deliver beautiful colour thats good for your skin and lasts all day. Plump up. Make up. Be beautiful.
VDHC401